---
Circular Route Exploring the Beauty of Bečov Forests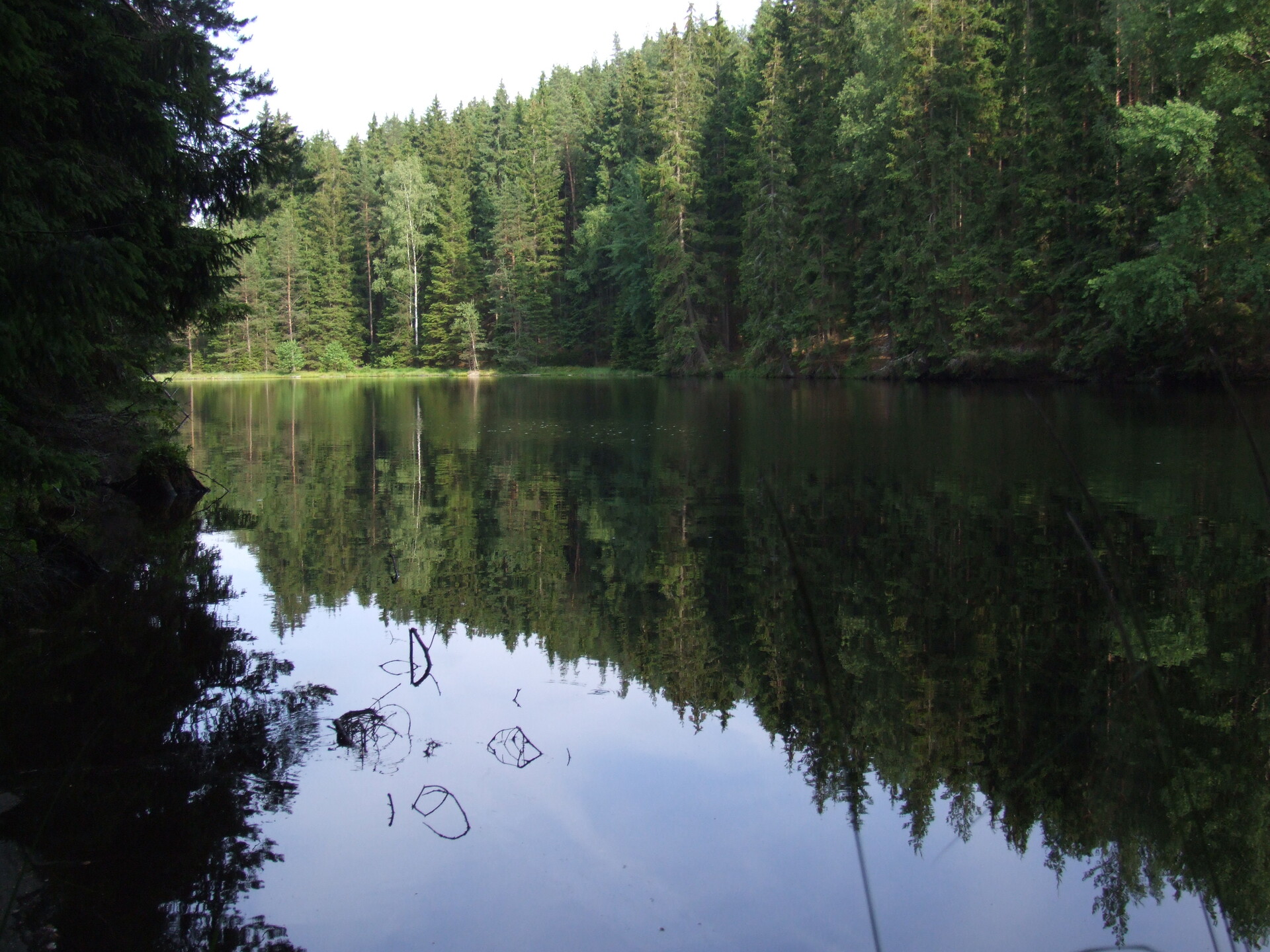 The whole-day hiking trip will take you deep to the forests of Bečov. You will find inner peace when looking on the calm surfaces of several ponds, you will marvel at the flawless work of nature that created the basalt rock formations and you might also catch a glimpse of the graceful horses grazing in Hlinky. There is also a shorter wheelchair accessible route for wheelchair and prams.
You can start your journey at the square in Bečov nad Teplou - find the green tourist sign (the guide post is located across the square from the chateau). Set off in the direction of the Ponds of Bečov (Bečovské rybníky). You will reach them approximately after an hour. On your way, you will see a beautiful momentous beech at the Plzeňská road. You can explore the sights in the town during a tour of the town. Then continue past the last houses of Bečov to the football pitch.
From the football pitch, there is a steep but short ascent along some bizarre rock formations that brings you to a nice forest path leading almost all the way to the forest ponds. You can dip your feet in the cool dark peat-coloured water of the first and biggest pond on the left bank. Once refreshed, you can carry on with your journey.
After less than 4 km following the green tourist route, you will reach another romantic spot, the New Pond ("Nový rybník"). Follow the green route for one more kilometre to get to the road between Hlinky and Přílezy. Turn left here. Don´t worry about walking on the road as there is almost no traffic here.
After 1,5 km walking down the paved road, you will see the peak of the trip on the right - the basalt rock columns. You can have a snack (not provided) in a tourist shelter here.
Go back to the road and keep following the 2026A cycling route that will take you to Hlinky. Take the first left when you can and you will find yourself on road No. 208 between Bečov nad Teplou and Bochov. The traffic is a bit heavier here but you will only walk down this road for 500 m, keep turning left and follow the 2026 cycling route, which will take you back to the cool forest in a bit.
Before coming back to a place you already know (crossroads of the green tourist route and cycling routes No. 2232, 2026), you will walk past a fir that is more than 300 years old (32,5 m high, trunk perimeter 338 cm).
---
If you prefer the wheelchair accessible route, it is best to park your car in Hlinky - 7 km from Bečov nad Teplou in the direction to Bochov.
Follow the 2026 or 2026A cycling rout, depending on your direction, and 2232 in between. The total distance is 11 km.
---